Protection from Chemical Disasters
Air Purification is Necessary in Times of Disaster
A chemical incident is the release of toxic substances that could cause harm to the public and/or the environment. These can occur naturally, or they can be accidental or deliberate.
There are many types of chemical incidents such as explosions, factory emissions, chemical contamination, oil spills, leaks, deliberate chemical releases, natural disasters, wildfires, and train derailments, to name a few. Unfortunately, these seem to be happening more and more frequently—which means we are likely being exposed to more and more chemicals.
Protect Yourself and Your Family
In the event of chemical exposure, it's important to consider robust air purification, even after an incident is said to be over. Chemicals can linger in vents, furniture, drapes, carpets, surfaces, and HVAC systems. They can be resuspended into the air when contaminated soil is disrupted. We can even inhale them during household water use. (1)
That's why it's important to consider the Austin Air Bedroom Machine
®
, which offers the most protection against airborne particulates, chemicals, gases, and VOCs.
Watch the video podcast where we spoke with Dr. Anne Marie Fine and Dr. Lyn Patrick about the chemical disaster that took place in East Palestine, Ohio and how it compares to other disasters that have taken place over the years.
Austin Air has worked with FEMA and the American Red Cross during some of America's most difficult disasters including 9-11, Hurricane Katrina, Hurricane Sandy and the SoCal gas leak. Austin Air purifiers have also helped clean the air after wildfires for decades.
And in government tests, Austin Air purifiers outperformed over 100 other air purifiers. Battelle Laboratories, the world's largest independent research and development organization, is regularly used to assist the government in finding safe and effective methods of chemical weapons disposal. They also conducted stringent tests to determine which air cleaner would give the best protection in case of emergency. Battelle rated Austin Air purifiers as the highest performing and the most effective air cleaning solution.
Removes the Widest Range of Pollutants...
Particulate Matter
Events such as explosions and wildfires can put toxic debris and particulates (also known as PM, or particulate matter) into the air, which can then seep into homes, schools, and workplaces. PM can be extremely harmful to human health. But Austin Air uses 60 sq. ft. of true, medical-grade HEPA proven to remove up to 99% of all airborne contaminants as small as 0.1 microns, including particulates.
Chemicals, Gases, VOCs
To remove the widest range of chemicals, gases, and VOCs, the Austin Air HealthMate Plus® contains a unique carbon blend, unmatched by other brands, using up to 15 lbs. of activated carbon, potassium-iodide-impregnated carbon, and zeolite. Additionally, the Austin Air Bedroom Machine® contains a military-grade HEGA (high-efficiency gas adsorption) carbon cloth.
What is Military-Grade HEGA?
The HEGA cloth in the Austin Air purifiers was initially developed by the British Armed Forces in the 1970s as protection against chemical and gas warfare. It was initially used - and still is to this day - as a protective layer in military clothing and masks to protect against chemical, biological, radioactive, and nuclear (CBRN) agents. A single gram of HEGA cloth has a surface area equivalent to half the size of a football field.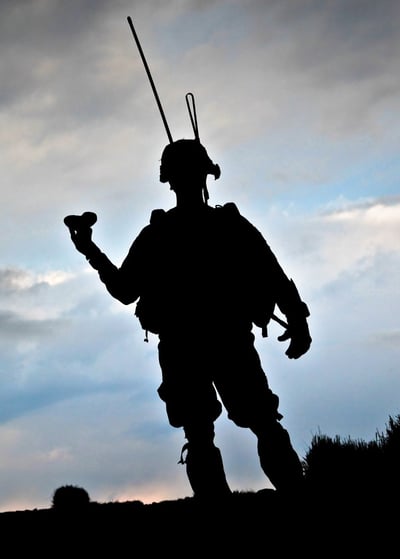 How Does Austin Air Compare to Other Brands?
During a chemical disaster, you want an air purifier capable of removing the most chemicals from the air. But with so many on the market, it can be daunting trying to choose the right one. So how does Austin stack up to the competition?
Austin Air is the

ONLY manufacturer in the U.S. that makes home air purifiers with HEGA

filters. The Allergy Machine and the Bedroom Machine both use HEGA filtration.
According to a report by the EPA, a significant amount of HEPA and carbon must be used in air purifiers, otherwise, filters will need to be changed often (every few months). Austin Air uses 60 sq. ft. of true, medical-grade HEPA.

That's far more than anyone else in the industry.

Austin Air also uses up to 15 lbs. of a unique activated carbon blend. Again, using far more than anyone else in the industry. Many of our competitors use something like a carbon screen that (at most) contains two pounds of carbon. And while other brands may use granulated carbon, like Austin Air, they usually only use five pounds or so.

We use up to 15 lbs. of activated carbon.




The Health Risks Associated with Chemical Exposure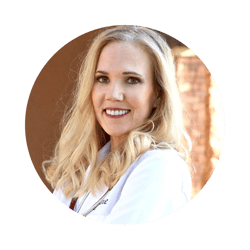 "Chronic disease is mostly
fueled by environmental
toxicants, and has
skyrocketed into an
epidemic."
Medical Director
Environmental Medicine Education International
Chemical incidents can present many health risks to the public. Depending on the exposure, symptoms may present themselves differently, and they may be especially severe for children or those with asthma, allergies, or COPD.
Adverse health outcomes include:
● Effects that arise at the site of exposure to the chemical
● Effects that are systemic or impact organ systems
● Effects on mental health
The length of time between exposure and the onset of symptoms may also vary. Effects like eye or respiratory irritation or central nervous system depression can occur rapidly, within minutes of hours of exposure, while effects like cancer or congenital malformations may take months or years to present themselves. (2)
References:
(1)
Inhalation Exposure to Volatile Chemicals in Drinking Water
, www.researchgate.net/publication/249078957_Inhalation_exposure_to_volatile_chemicals_in_drinking_water. Accessed 21 June 2023.
(2)
"Chemical Incidents."
World Health Organization
, www.who.int/health-topics/chemical-incidents#tab=tab_2. Accessed 21 June 2023.